So, it seems like there is an issue where the value of the configuration for :pool in the Ecto configuration of a Phoenix application results in attempting to use nil as a module. You can minimally see this behavior by creating a new Phoenix application, setting the config :app_name, AppName.Repo, pool: nil and then attempting to create a simple migration.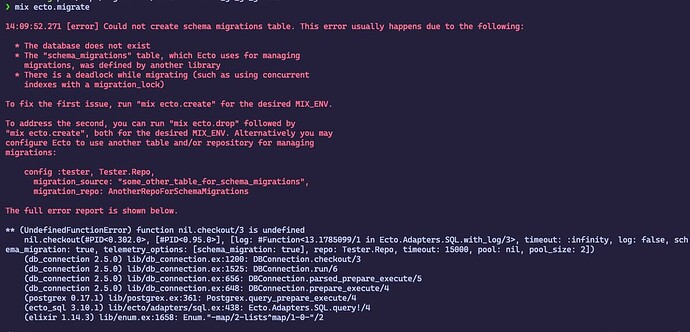 I'm wondering if this is expected behavior and I'm just not understanding how to configure things correctly?
The issue I have with this is that I'd really prefer to manage all my configuration using Dotenvy and a runtime config. But because sending nil is treated as sending a value and doesn't result in a default value being used, that breaks.
I can work around this by checking the environment and configuring things differently, but that feels pretty off to me. Is this just a thing to work around, or should I consider other approaches?