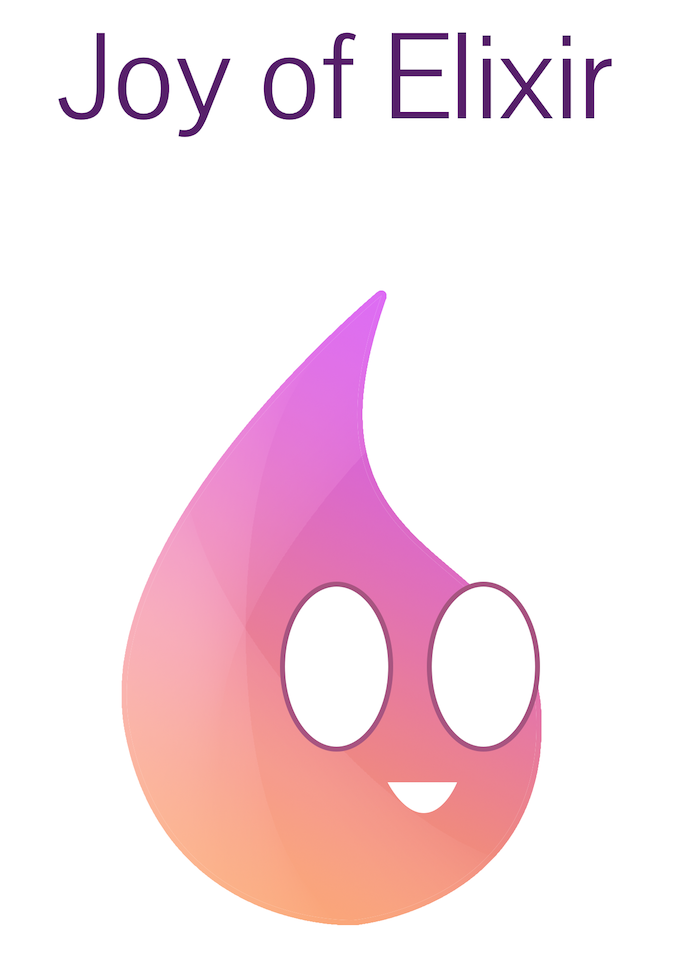 by Ryan Bigg

Joy of Elixir came about because I saw that there was not very much when it comes to absolute beginner material for learning Elixir. There's the excellent Getting Started guide on elixir-lang.org and the Programming Elixir book, but those feel like they're more targeted towards experienced programmers. They teach Elixir with a lot of assumed knowledge about programming languages. They're great books, but they're only great books for experienced programmers.
There's also the wonderful Elixir School site that serves well as a reference guide to the features of Elixir, but what newbies really need is a gentler introduction to Elixir.
Joy of Elixir avoids assuming you know anything about programming while teaching you about your first programming language: Elixir.
It seemed like there is a vast, empty, cavernous void where there should be something like the excellent Learn to Program book by Chris Pine. That book is for another programming language called Ruby; but there feels like there should be an equivalent to that for Elixir.
We have people completely new to programming wanting to learn Elixir -- because people who have learned Elixir already told them about it and how cool it is! -- but the support is not-quite-there yet. So this is an attempt to fill that void. Essentially a response to: "Why won't somebody think of the newbies?". Well, someone is thinking of the newbies.
I want Joy of Elixir to be the go-to-resource for teaching people (yes, that means you!) programming for the very first time using Elixir. I want you to experience the joy that Elixir (and programming in general) can bring to people. I want you to feel like they have power over the machine because of the knowledge contained within this book.
I want you to feel competent as our future's potential computer programmers. I want you to feel like you can become a programmer. This isn't stuff a "chosen few" can do. You're capable of learning this too.
Companion blog post: http://ryanbigg.com/2017/07/joy-of-elixir
If you find any mistakes within the book, please follow the instructions over here https://joyofelixir.com/about.html to let me know about them.
Thanks for reading!